Sidney Poitier (actor in films) was born on February 20, 1927. He was born during the Silent Generation, in the 1920s.
His zodiac sign was Pisces, and he had the number 5 as his life path number. Sidney passed away on January 6, 2022, at the age of 94.
Sidney Poitier's career represented a turning point for African Americans in the media.
He was far from the first Black actor to appear on the big screen or establish recognition with an interracial audience.
If black performers were used (rather than white actors in blackface) in the first half of the twentieth century, their characters were insulting and stereotyped.
Lincoln Perry, regarded  America's first Black film star, embodied the ideal role for a Black actor in Old Hollywood.
According to NPR, Perry's "Stepin Fetchit" character was popular enough for him to become a millionaire  in the mid-1930s.
Unfortunately, said character rose to fame by exploiting the stereotype of a mumbling, lazy Black man.
In the 1950s, Sidney Poitier broke into the mainstream, bringing with him a new and proud image of African Americans as well as new hopes for the country.
According to NBC News, the legendary actor died on January 7, 2021.
He was 94 years old at the time.
Here are some interesting facts about the legendary actor.
1. SIDNEY POITIER fought for civil rights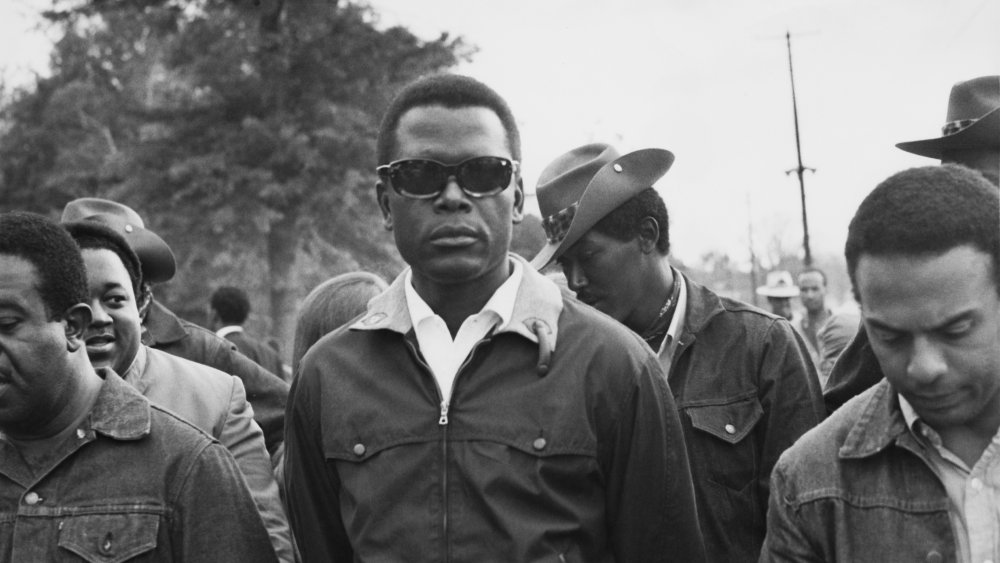 During the Civil Rights Movement, Poitier and his friend and ANT alumnus Harry Belafonte became two of the most recognizable celebrity faces.
Belafonte persuaded Poitier to help him bring $70,000 to the Freedom Summer activists in 1964, according to a New York Times article about their friendship.
When the two arrived in the South, they were met by Klansmen who fired guns at their vehicle.
Poitier and Belafonte had helped organize the March on Washington the year before, as well as Martin Luther King Jr.'s funeral in 1968.
2. First African American to have an Oscar nomination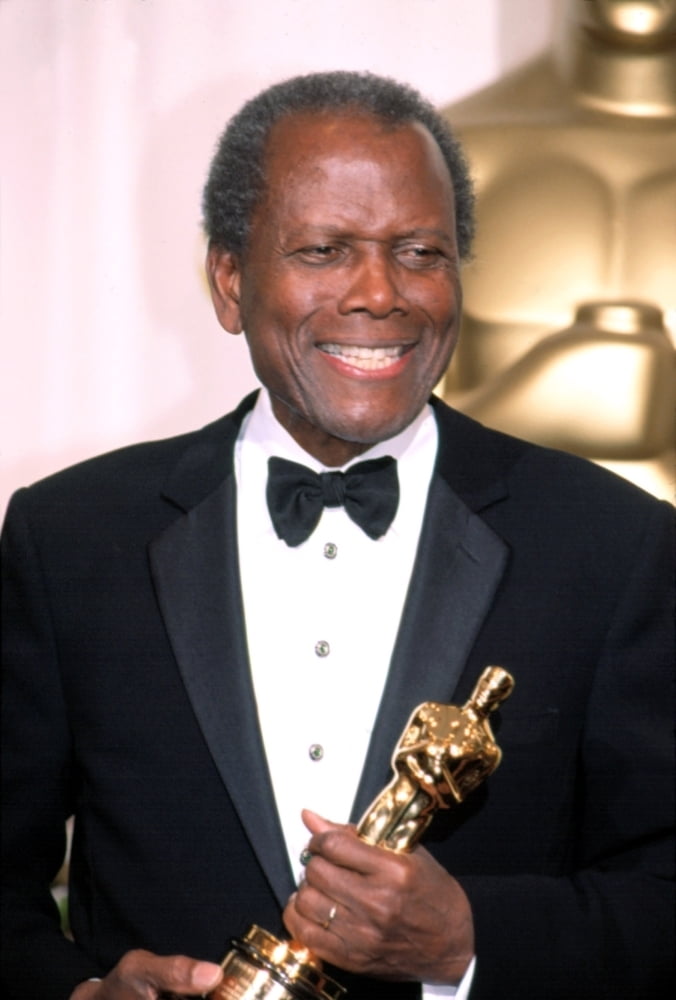 His 1958 film, The Defiant Ones, again saw Poitier's character having to work with a white bigot, played by Tony Curtis, this time as escaped prisoners chained together.
The role landed Poitier his first-ever Oscar nomination, for Best Actor.
It was the first time a Black actor had ever been nominated for the award.
3. First African American to win an Oscar
By 1963, Poitier had become an established Hollywood actor with a string of commercial and critical successes such as A Raisin in the Sun and Porgy and Bess, both of which led to Golden Globe nominations for Best Actor.
That year, Poitier starred in Lillies of the Field, an adaptation of the William Edmund Barett novel of the same name.
The performance led Poitier to become the first African American to win Best Actor at the Academy Awards, in addition to a Golden Globe.
Not since Hattie McDaniel won Best Supporting Actress with her role in Gone with the Wind had an African American won a Best Acting award at the Academy Awards.
4. Had to Change his Accent
Poitier applied to the American Negro Theatre after serving in a medical unit during WWII, according to Britannica.
According to Black Past, the ANT ran from 1940 to 1955, helping to train and shape some of the best African American actors of the following decades, including Harry Belafonte, Ossie Davis, Ruby Dee, Alice Childress, and Sidney Poitier.
One of the company's main goals was to "produce plays that honestly and with integrity interpreted, illuminated, and criticized contemporary black life and the concerns of black people," which Poitier and the other ANT actors would continue to do throughout their careers.
His application was initially rejected by the studio, in part due to his strong accent. Poitier spent the next six months trying to get rid of his accent as a result of this.
According to Britannica, he did so by practicing American enunciations while listening to the radio.
He was accepted six months later, and in 1946, he made his Broadway debut in Lysistrata.
5. "In the heat of the night" had two sequels
With the success of In the Heat of the Night and the popularity of his character, Detective Virgil Tibbs, Poitier reprised the role on two separate occasions for sequels.
First was 1970's They Call Me Mr. Tibbs!, titled so because of the famous line from the original film, and The Organization the following year.
Both films, unfortunately, did not meet the expectations set by their critically and commercially acclaimed predecessor.
Film critic Roger Ebert gave The Organization two stars, saying, "The plot is not exactly believable," according to his website's archives.
6. SIDNEY POITER was a mentor to DENZEL WASHINGTON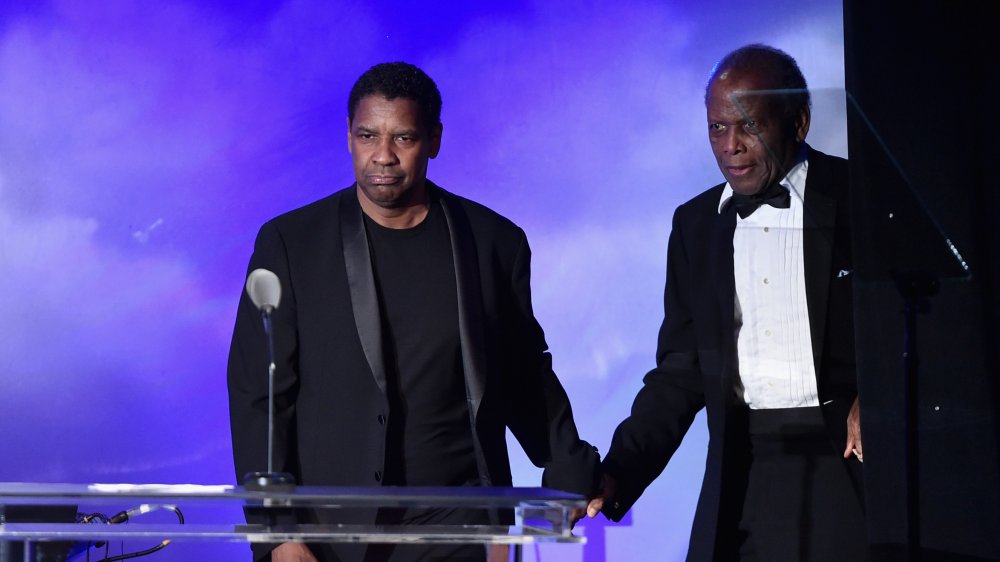 Jordan referred to Bryant as his "little brother," according to ESPN, and Kobe referred to Jordan as his "big brother."
The master/disciple dynamic is mirrored in Denzel Washington's relationship with Sidney Poitier.
Given that they're among the few African American men to win Best Actor at the Academy Awards, Washington could be considered a modern-day version of Poitier.
7. Sidney held Dual Citizenship
His family was visiting Miami from the Bahamas in 1927 when he was born unexpectedly, automatically making him a US citizen.
He was born three months early and was not expected to survive.
8. Sidney was also a writer
He wrote 3 autobiographies and 1 novel in his lifetime.
His autobiographical books are This Life (1980), The Measure of a Man: A Spiritual Autobiography (2000), and Life Beyond Measure: Letters to My Great-Granddaughter (2008). His novel is called Montaro Caine, and was released in May 2013.
9. Sidney as a Director
Sidney started directing after creating his own production company.
Some of the films he directed are Stir Crazy (1980), Hanky Panky (1982), and Ghost Dad (1990).
10. Sidney as Diplomat
Later in life, he moved away from the sound stage and into the diplomatic arena, serving as the Bahamas' ambassador to Japan from 1997 to 2007.
11. Presidential Award
He received a Presidential Medal of Freedom in 2009 from President Barack Obama.
12. Sidney's first audition for American Negro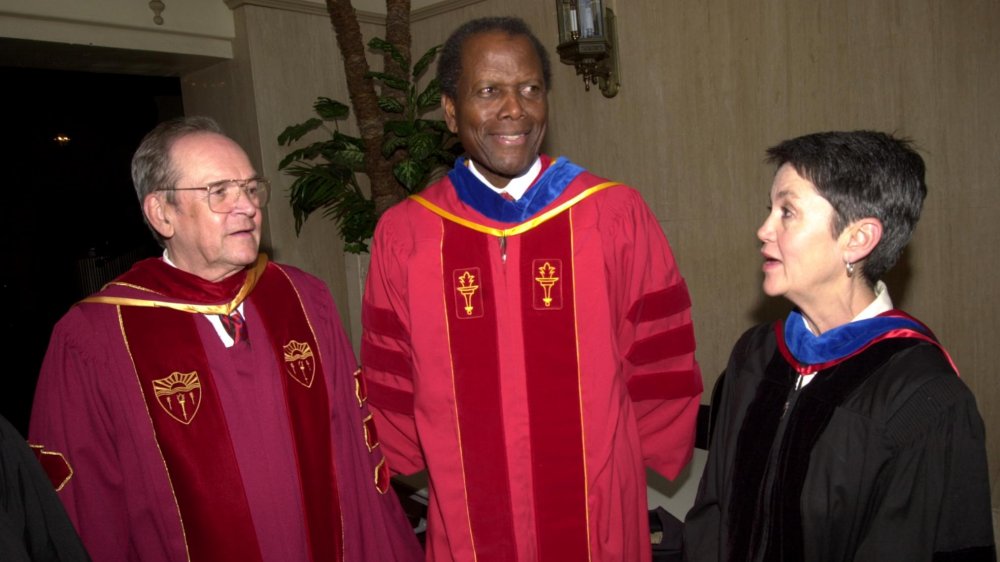 He was not a hit with audiences despite his improved enunciation and ability to read and remember lines because he couldn't sing and was tone-deaf.
Actors of black color were expected to be able to sing and dance as a matter of course at the time.
13. Sidney built up New Era for Black Actors in Hollywood
In 1992, Denzel Washington presented Sidney Poitier with the American Film Institute Achievement Award.
He called Poitier "a positive example of elegance and good taste" and "a source of pride for millions of African Americans."
Sidney Poitier may have not been the first successful African American film star or the first to be awarded honors, but as Washington said, he was a source of pride and a positive example for African American actors in the second half of the 20th century and beyond.
14. Honorary Academy Award
in 2002, an Honorary Oscar was awarded to Sidney Poitier in recognition of his remarkable accomplishments as an artist and as a human being.
15. Has a film School after His Name
Arizona State University renamed its film school after Hollywood icon Sidney Poitier, the first Black man to win the Academy Award for best actor in January 2021 recognizing Sidney's Life time achievements and his legacy.