Benny Binion an American gambling icon who established illegal gambling operations in Dallas-Fort Worth, Texas Area.
A Dallas gangster who went on to reinvent Las Vegas casinos.
Benny Binion was born November 20, 1904, in Texas in American and died in Las Vegas at the age of 85 on December 5, 1989. He was known for gambling and organized crimes. He had five children.
He actively started doing criminal activities in 1924. Binion Benny never got any formal education but invested himself in gambling.
Move to El Paso – "THE WEST"
Binion moved to El Paso when he was 18, where he began moonshining during the Prohibition Era. A year later, Binion moved to Dallas where he again set up moonshining operations, for which he was twice convicted. 
In addition to his moonshining, in 1928, Binion opened up an even more lucrative numbers game.
Move to Las Vegas
Binion tried to kill a competitor named Herbert Noble and missed with his trademark bomb. Facing possible prosecution from authorities, or worse from rival gang members, Binion decided to skip town.
As so many of his fellow gamblers had done in the past, Binion stuffed suitcases with cash and, with his wife and five children in tow, headed to Las Vegas.
Horseshoe Club
When Benny introduced the Horseshoe Club to the "Glitter Gulch" of downtown Las Vegas, a legacy was born. The Horseshoe Club became the first real gambling hall and saloon in Las Vegas and was soon recognized as the place to go for high roller action and generous comps for all players.
While the nostalgic personality of the Horseshoe Club remained the same throughout the years, the property grew in both size and scope when in 1960, Benny purchased the neighbouring Boulder Club. In 1988, Benny's sons purchased The Mint Hotel to double the size of the property that today, covers an entire block of Fremont Street as Binion's Gambling Hall & Hotel.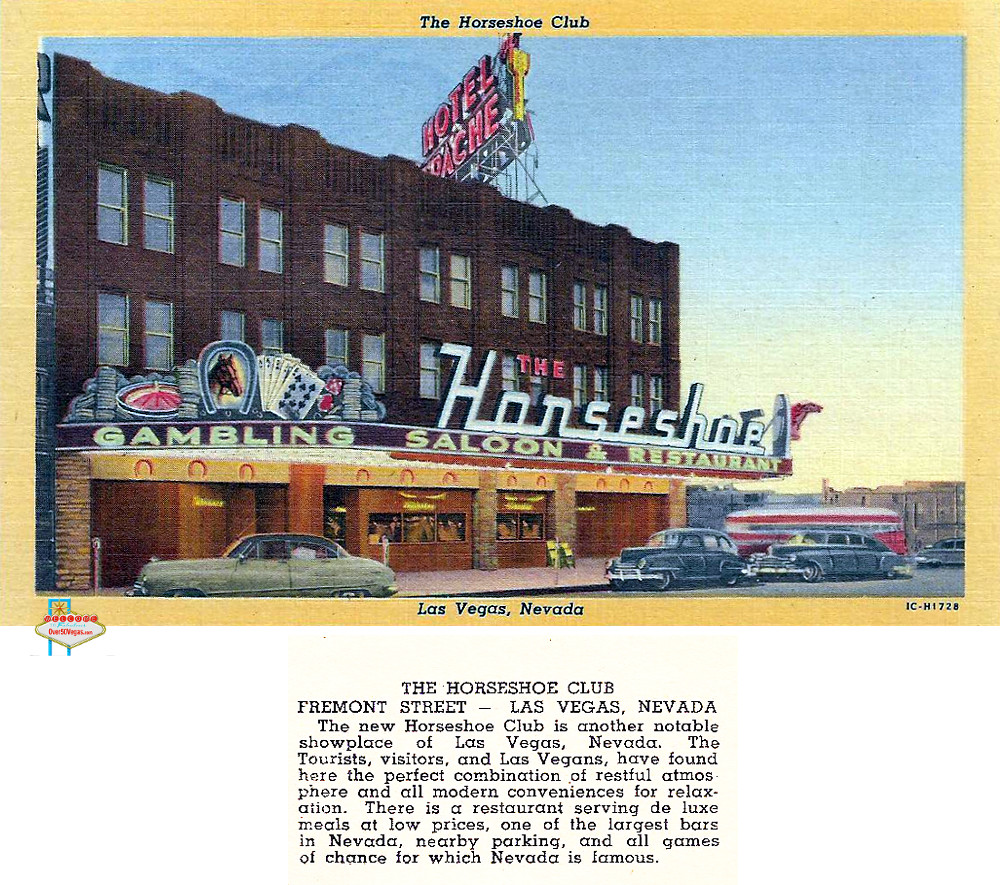 Gambling innovator
Binion was a true innovator who understood the wants and needs of downtown Las Vegas visitors: offering a better deal for their money and an experience like no other.
Benny pioneered Las Vegas-style customer service installing carpet and air conditioning for the comfort of his players at a time when neither was standard.
In addition, he was the first casino owner to provide transportation for his players to and from the airport.
In 1970, what began as an intimate poker game with 10 of Benny's friends evolved into the World Series of Poker that today is one of the largest and most prestigious poker tournaments in the world.
Although the World Series of Poker no longer occurs at the property, Binion's is still recognized among poker enthusiasts as the place that made poker famous. Las Vegas visitors and locals alike know Binion's Hall of Fame Poker Room is the ultimate test of their playing skills.
Source: unitedshowbiz.com.gh