Stella Banderas is the daughter of renowned actors Antonio Banderas and Melanie Griffith. She is a Spanish-American actress, model, and entrepreneur.
She generated a bit of a stir in the entertainment industry when she filed paperwork to have her last name, "Griffith," removed from her resume.
Name: Stella Banderas
Age: 25 years
Date of Birth: September 24, 1996
Nationality: Spanish
Education: Stella Adler Studio of Acting
Instagram Following: 182 K
Religion: Christianity
Height: 5'4 inches
Net Worth: $900,000
Father: Antonio Banderas
Mother: Melanie Griffith
Siblings: Half-sister Dakota Johnson and half brother Alexander Bauer
Boyfriend: Eli Meyer
Acting Career:
Stella Banderas began her acting career in the year 1999 when she played Marilyn in the film Crazy in Alabama as a child actor. She also made a cameo appearance in the 2003 series Banzai.
She has, however, made appearances on award presentations and the red carpet despite not appearing in many films or television shows.
She also attended the Oscars in 2020. She is also an entrepreneur, having launched her own lifestyle brand, Light Bound.
She founded the organization with the concept of "three houses," which caters to body, mind, and earth peace and nourishment.
Stella just released a product called "Alma perfume oil," which drew a lot of attention and earned rave reviews. She is currently working as a model and has worked for a variety of companies and publications. Her management company, Vision Los Angeles, is in charge of her.
She and her father Antonio Banderas attended the San Sebastian Film Festival in Spain in August 2021.
They also walked the red carpet together in matching black ensembles. She also appeared on the cover of Glamour Spain in 2020 and in an ad for Violet Grey's cosmetics.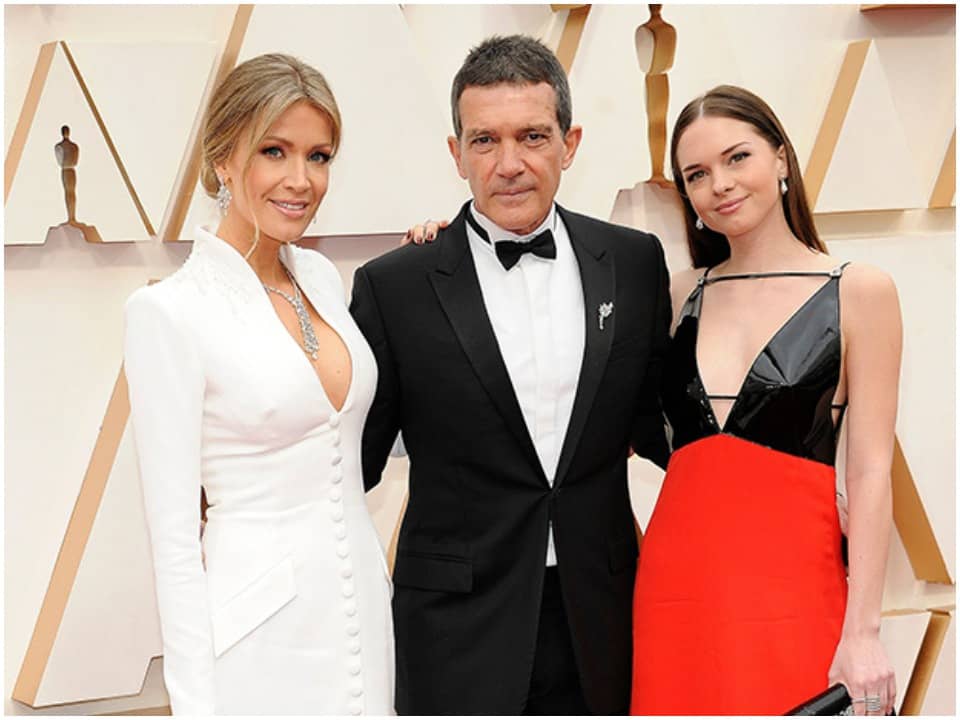 Stella has submitted legal documents to remove the surname "Griffith" from her last name in the year 2021. She declared that she wanted to change her name and drop her mother's surname. Stella Del Carmen Banderas Griffith is her current full name.
She explained that she used her father's surname for official purposes and only used her mother's surname casually.
Source: unitedshowbiz.com.gh